In today's economy it is harder and harder to raise monies to help our schools. The good news is that there are ways you can help with no extra money spent on your part! Isn't that great news?! The monies raised allow the PTA to support THS in a variety of ways from the Jr Field trip, Grad Night, College Scholarships, HSPE breakfasts, Powder Puff and much more. To find out more about how you can help support our schools, see the options outlined below. Thanks for your support!!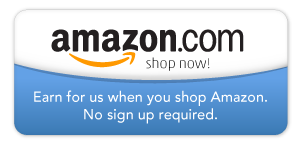 You can help Tahoma High School PTA earn donations by shopping with your Fred Meyer Rewards Card!
Fred Meyer is donating $2.5 million per year to non-profits in Alaska, Idaho, Oregon and Washington. Here's how the program works:
Sign up for the Community Rewards program by linking your Fred Meyer Rewards Card to (non-profit) at

www.fredmeyer.com/communityrewards

. You can search for us by our name or by our non-profit number 91454.

Then, every time you shop and use your Rewards Card, you are helping (non-profit) earn a donation!

You still earn your Rewards Points, Fuel Points, and Rebates, just as you do today.

If you do not have a Rewards Card, they are available at the Customer Service desk of any Fred Meyer store.

For more information, please visit

www.fredmeyer.com/communityrewards

.
The
Maple Valley Grocery Outlet
is generously donating
5%
of your purchase to Tahoma High School PTA. All you have to do is mention that you would like your 5% to go to THS PTA and they'll scan a card that will record that. If you'd like your own card, please contact us and we'll mail you a card. Maple Valley Grocery Outlet is located at 26525 Maple Valley Black Diamond Road in Maple Valley. See their
website
for more details on location and hours.
Registering your Safeway Club Card with eScrip is an easy, FREE way to contribute money to Tahoma High School PTA.
Every time you shop at Safeway using your club card, monies will be donated to THS PTA. To register your card click
here
.
Tahoma High School group ID is 8567254. What if I don't know my card number? Just call 1-877-Safeway for your club card number.


****
THANK YOU SAFEWAY!!!****
Representatives from several Tahoma School's PTAs attended the February 26
th
2013 school board meeting to present Safeway with tokens of appreciation. Safeway donated $28,307 to Tahoma Schools in 2012.
Tahoma High School received over $6,000 and will be used to support many of our programs such as grad night, scholarships, clubs and activities, etc. We are appreciative of Safeway partnering with us! Thank you parents for designating THS PTA as your eScrip benefactor!
Register your Bartell's 'B' Card
on
eScrip and Bartell Drugs will donate $$$ to TJH/MS PTA! (For information on how to obtain a Bartell's new 'B' Caring Card visit our Local Maple Valley Bartell Drugs @ 22117 SE 237th ST, Maple Valley, WA 98038-8533 or visit

www.escrip.com
)
Tahoma High School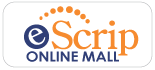 Hundreds of name brand merchants online.
Earn up to 10%, or more, when you shop at the eScrip Online Mall. Click on the image on the left to go directly to the mall and start earning $ for Tahoma High School.
Help Target help THS. We'll donate up to 1% of your REDcard purchases at Target stores in the U.S and at Target.com.
For more information please look at the
FAQ's
When shopping at Office Depot just let the cashier know you support THS and Office Depot gives THS 5% of purchase amount! To see a list of qualifying products click
here
. THS Office Depot Id number is:
70106786
.
Forgot to use your THS's ID number when making a purchase? Good News! Past purchases made within the current calendar quarter can still be entered for credit, just follow these simple steps:
For In-Store Purchases: Simply bring your receipt and your school's 5% Back to Schools ID number to your local Office Depot location and ask a store associate to apply your purchase to the school of your choice!
or Online/Phone Purchases:
Click
Here
to simply complete our short form using your school's contact information and the order number that was provided for you online or over the phone at checkout.
Volunteer Hours, Tahoma and YOU!
Sharing your free time is a valuable resource these days and many companies know that and support their employees endeavors!
Does your company provide a volunteer program that supports 501c3 organizations? Check with your employer and see if they do.
Then use your volunteer hours at Tahoma to support one of our many programs such as PTA, Grad night or Scholarship program.
YOU can truly make a difference!